Writers and Producers may be added to individual songs. They'll be listed in "Credits" on Apple Music, iTunes, Spotify, TIDAL and more. You can also add a Remixer to an album or song.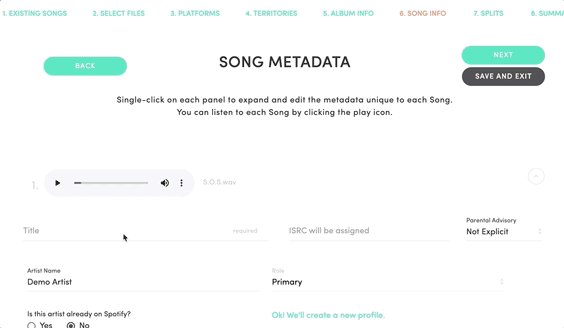 Credits will only show up on the DSP's if they are entered during the upload process to Stem.

Want to add Credits to previously delivered releases? This is easily achieved through an Edit Request.